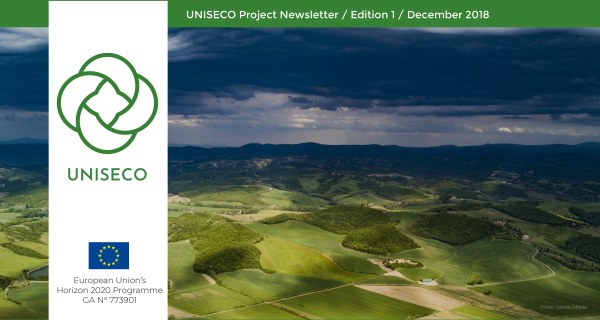 Understanding & improving the sustainability of agro-ecological farming systems in the EU
This is the FIRST newsletter of the UNISECO project
WHERE YOU CAN:
| | |
| --- | --- |
| | Find out what UNISECO is all about |
| | Read about the latest developments of the project |
| | Hear about our emerging findings |
What is UNISECO ?
UNISECO (Understanding & improving the sustainability of agro-ecological farming systems in the EU) aims to strengthening the sustainability of EU farming systems through co-constructing improved and practice validated strategies and incentives for the promotion of improved agro-ecological approaches.

The key dilemma is how to produce public goods whilst having viable production of private goods, securing economic and social sustainability at a farm level, which is not overly dependent on public funds.

This EC-funded Horizon 2020 project will enhance the understanding of socio-economic and policy drivers and barriers for further development and implementation of agro-ecological approaches in EU farming across the diversity of its settings.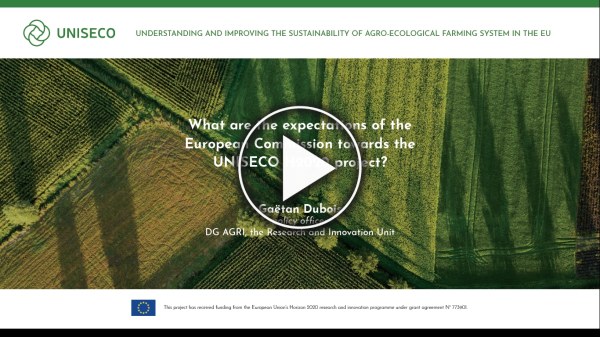 What are the expectations of the European Commission towards the UNISECO H2020 project?

Gaëtan Dubois from the EC DG AGRI, the Research and Innovation Unit answers

THE UNISECO TEAM



UNISECO is committed to a genuine transdisciplinary process, reflected in consortium composition of stakeholder and scientific partners, and the emphasis on multi-actor engagement and learning in the project structure and resources.

The consortium comprises research organisations (5 HEIs, 7 research institutes), 3 SMEs, 2 NGOs and 1 organisation representing farmers and land owners across the EU (European Landowner Organisation). Coordinated by the Thünen Institute, UNISECO is characterised by its transdisciplinary nature, with significant experience of partners in co-constructing research with those responsible for policy development and delivery.



TIMELINE AND PROJECT STRUCTURE



The UNISECO project is a 3-year project and started in May 2018. The final results are expected in early 2021. The project has been timed so that its findings and recommendations can inform a number of key policy processes but also feed into national and regional policies.


What can UNISECO offer you?
At our Agro-ecological Knowledge Hub explore the questions UNISECO is in progress to seek answers for!

We have set up the frames for the UNISECO Agro-ecological Knowledge Hub. Integrated within our project website we will gradually populate it with information in multiple languages tailored to our target groups for promoting cooperation and implementation of agro-ecological approaches of farming systems, as well as for providing a platform for continued knowledge sharing and capacity building as a project legacy.


Did you know you could register for our Multi-Actor Platform Networking Facility?

As a member you can participate in our online community that provides a space for networking and knowledge exchange amongst the members of the MAPs on topics in relation to agro-ecological practices and the sustainability of European agriculture.

Read more about and sign up to the MAP NEF
Latest news from UNISECO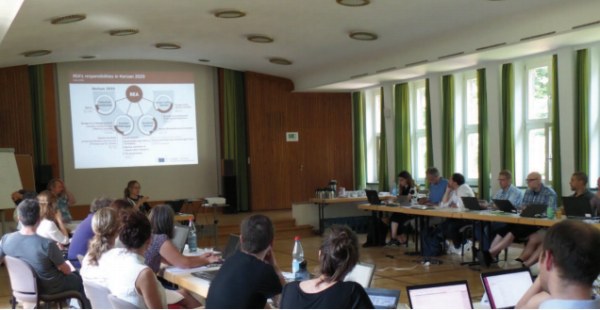 Project kick-off meeting, 28-30 May 2018



We came together in Braunschweig, Germany in May 2018 to mark the start of this research and innovation action project Attendees included representatives of all UNISECO partners, project and scientific officers to the project at the European Commission and the coordinator of the sister project LIFT. Partners took this opportunity to share their experiences and knowledge of the different themes to be tackled by the project.


Case studies: concept & approach



We have discussed the concept and approaches for selecting case studies. Some of the key questions case studies aim to answer include:
| | |
| --- | --- |
| | What dilemma can hinder the implementation of AE approaches? |
| | How can these dilemmas be addressed / solved? |
| | What are the implications for the sustainability (economic, social and environmental performance) of the farming systems? |
Case studies are currently being identified. The cases are being selected following certain criteria. In different countries partners have started discussions with various stakeholder groups. The selection of cases will be finished at the beginning of next year.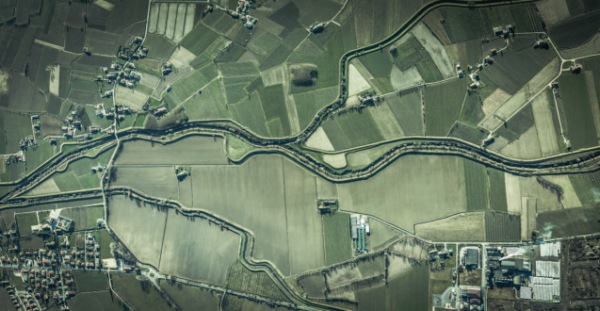 TERRITORIAL ASSESSMENT



For the assessment at territorial level compilation of databases on biophysical production-consumption data for Europe at the NUTS2 level, as well as compilation of databases on environmental impacts are on the way.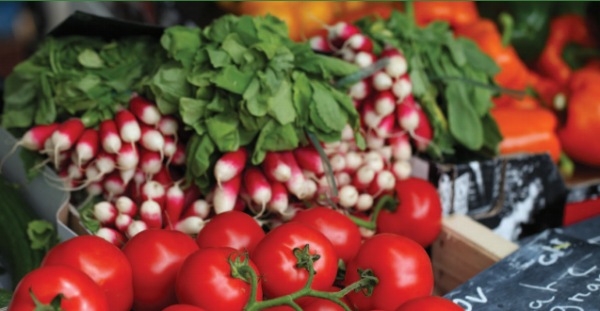 POLICY & MARKET INITIATIVES



Analysis is also currently under way to identify and understand relevant examples of policy and market initiatives from UNISECO case study countries to review best practice examples on incentives promoting the transition to Agro-ecological Farming Systems.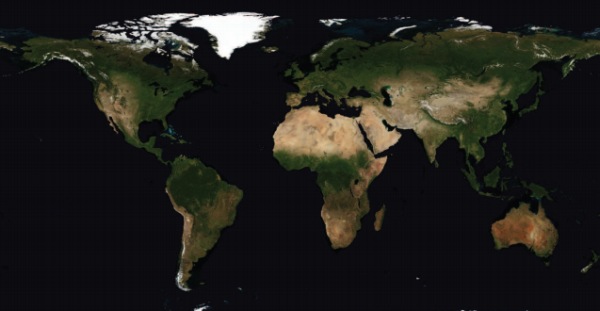 NETWORKING



UNISECO was presented in several forums and events at national and international levels, including:
| | |
| --- | --- |
| | The French European Innovation Partnerships advisory committee meeting. Read more |
| | The regional final conference of the PROVIDE project, Bologna, Italy. Read more |
| | 48th Annual Meeting of the Ecological Society of Germany, Austria and Switzerland, Vienna, Austria. Read more |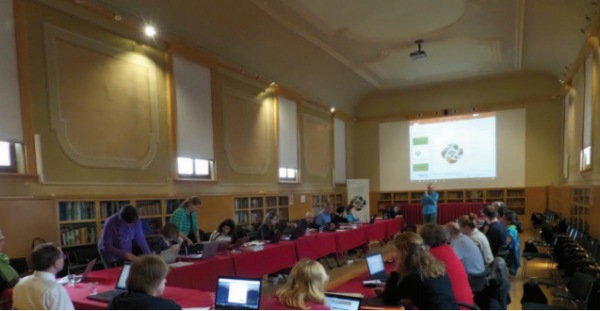 PROJECT MEETING
20-22 NOVEMBER 2018



UNISECO organised a project meeting in Venice, Italy between 20-22 November 2018 to discuss existing market and policy incentives for agro-ecological farming, the UNISECO case study selection and other interim results and upcoming tasks with the Project Advisory Group and invited stakeholders.
UNISECO & fellow project: LIFT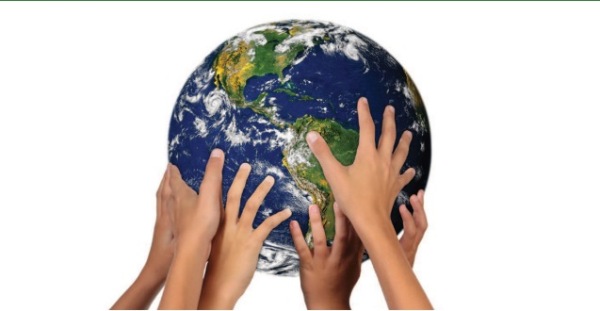 CO-OPERATION ACTIVITIES ENVISAGED WITH FELLOW PROJECT FINANCED UNDER TOPIC SFS-29-2017: LIFT



Contacts with the LIFT project (Low-Input Farming and Territories - Integrating knowledge for improving ecosystem-based farming) consortium have been established.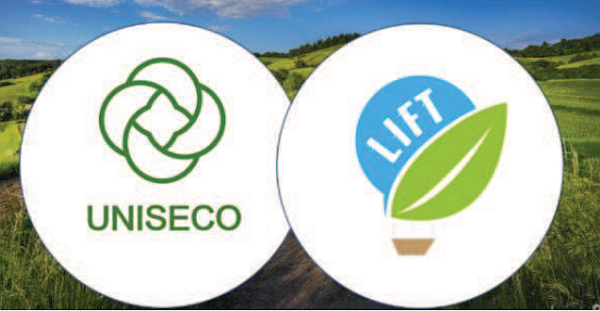 UNISECO-LIFT REGIONAL MEETING OF PARTNERS IN HUNGARY



Hungarian teams of the UNISECO and the LIFT projects met on 11 October 2018 to discuss case study approaches and area selection in Hungary and co-dissemination activities.
JOIN US!


Your active engagement is important to ensure that the innovative tools, approaches and policy recommendations that we develop reflect the views of those who are directly involved in delivering or seeking to strengthen the sustainability of EU farming systems through co-constructing improved and practice validated strategies and incentives for the promotion of improved agro-ecological approaches.
________________________________

THERE ARE MANY OPPORTUNITIES
TO GET INVOLVED IN UNISECO:





---
---
This newsletter reflects only the authors' view and that the European Commission is not responsible for any use that may be made of the information it contains.


Copyright © 2018 UNISECO H2020 Project, All rights reserved.

Want to change how you receive these emails?
You can unsubscribe from this list

__

__

__

__

__

__

__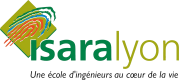 __

__

__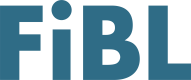 __
__

__
__

__

__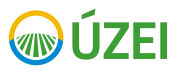 __

__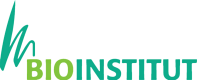 This project has received funding from the European Union's Horizon 2020
research and innovation programme under grant agreement No 773901.