The selected case study area is a rather intensive agricultural area with particular sustainability issues regarding biodiversity loss and water pollution threats. The case study area is adjacent to intensive livestock regions with severe issues in manure management and impacts on land (rental) prices. The German case study provides an example for the analysis of what is required to initiate the transition process to agro-ecological farming in cases of highly market-oriented farming with relatively low level of agro-ecological innovation.
Key sustainability challenge
Reducing biodiversity loss and water pollution by nutrients from intensive arable production which is highly profitable and important for the regional economy
Research question and dilemma
How to integrate agro-ecological practices on arable land (conventional and organic) in highly market-oriented farming systems to reduce biodiversity loss and water pollution threats without significant negative impacts on the economic viability of farms?
Potential barriers to transitions
Land rental agreement conditions and high land prices, rigid control mechanism and bureaucracy of policy support, lack of market for biodiversity, lack of knowledge of alternative practices and technologies, farmer attitudes towards agro-ecological farming and lack of trust
Short description of key characteristics of the case study
The area under study is the County Nienburg in the North German Plain. The county comprises an area of approximately 83,100 hectares, and approximately 1500 farms (Polaschegg, 2018).
Sustainability issue:

High pressure on ecological sustainability in general, biodiversity loss and water pollution

Farm production type:

Arable systems with or without minor pig husbandry

Agro-ecological practices (examples):

Extensive margins, nutrient management, organic farming, cover crops, intercropping, semi-natural landscape elements
Key actors involved
The case study is carried out with support from the Chamber of Agriculture Lower Saxony in Nienburg. Other actors identified to be of relevance to the case study include actors from agriculture and the food system (i.e. including value chain actors), local authorities and administrations, environmental organisations and local community associations.
Expected Results
The expected results of the case study are:
Improved understanding of barriers and drivers of transitions to AEFS in intensive arable systems

Co-constructed novel and effective market mechanisms and policy instruments to improve the sustainability of intensive arable farming systems

Enhanced evidence of the sustainability implications of different agro-ecological transition paths of arable farming systems

Improved knowledge base of agro-ecological farming for use by advisors, farmers, value chain actors, consumers and policy-makers with at EU, national and regional levels
References
Polaschegg, M. (2018) Landwirtschaftlicher Fachbeitrag zum Regionalen Raumordnungsprogramm des Landkreises Nienburg / Weser. Landwirtschaftskammer Niedersachsen.
Downloads
Barriers and drivers of agroecological transitions in intensive agricultural areas – a case study from Germany – Poster presented at the Annual Meeting of the American Association of Geographers 2019 in Washington, DC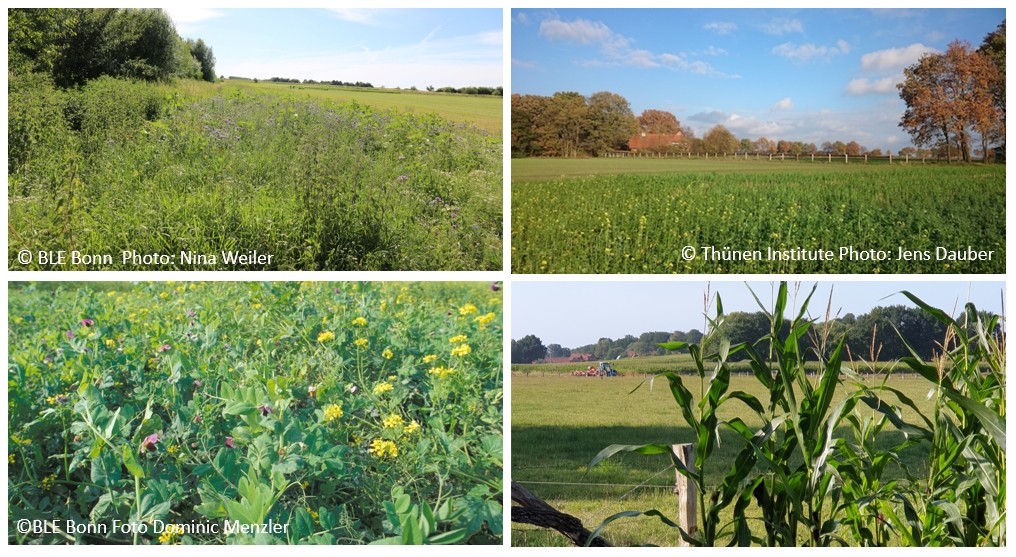 DEVELOPING STRATEGIES FOR INITIATING AGRO-ECOLOGICAL TRANSITIONS IN ARABLE FARMING SYSTEMS IN NIENBURG COUNTY, LOWER SAXONY