Case study dilemma and reseach questions
How to reduce dependency on external fertilisers and to reduce pesticides use (especially glyphosate) through agro-ecological practices increasing soil ecological services (soil biology) while maintaining the economic profitability of farms?
Key characteristics and sustainability issues of the farming system
This case study is a network based case study involving several French farm machinery cooperatives (CUMAs) aiming at working together (figure 1). An innovative aspect of the case study is the aim to interconnect different territorial groups. This network is starting. Depending on the area and on individual choices, farmers sell their grapes to cooperatives while other do on-farm wine processing and direct sale. The farming practices are currently rather conventional. Locally some farmers are already implementing agroecological practices but the majority of farmers intend to start implementing agro-ecological practices such as using green manure to reduce external fertiliser use and using combined cropping to reduce pesticides use (wine shrubs and other crops).
Farmers are already part of a local CUMA and the establishment of an inter-territorial network aims to facilitate the process. This network was launched by the regional federation of CUMAs which will act as an extension service and facilitators to farmers involved in the CUMAs. The level of cooperation between farmers at local level is very high and should help the process.
Key actors involved
• Municipalities
• Rural districts
• Département (Local govnt)
• Region (Local govnt)
• Departmental (DDT) or Regional delegation (DRAAF) of Ministry of agriculture and CAP
• Departmental Federation of CUMA French farm machinery cooperatives
• Regional Federation of CUMA
• National Federation of CUMA
• CUMA
• Farmers Union
• Individual Farmers
• Wine Federation/Union
• Wine Processors (Cooperative or Private Company)
• farming Inputs providers (Cooperative or Private Company)
• Wholesalers and Retailers
• Farmers Cooperatives federation (Coop de France)*
• Environmental Association (including management association such as syndicat de rivière)
• Research and University
• Education and Training centers
• Accountancy firm
• Farming machinery dealership
• Technical institutes
References
Ostrom E. (2009). A general framework for analyzing sustainability of social-ecological systems. Science, July 24th 2009, 325 (5939): 419-422.
Prazan J., Aalders I., 2019. Deliverable Report D2.2 : Typology of AEFS and practices in the EU and the selection of case studies. UNISECO project, 57p.
Guisepelli E., Fleury P., Vincent A., Aalders I., Prazan J., Vanni F. (2018) : Adapted SES framework for AEFS and guidelines for assessing sustainability of agricultural systems in Europe. UNISECO Project - Conceptual framework of socio-ecological systems for the sustainability assessment of (ecological) farming systems - WP 2- 2.1 Month 6), 54p.
Download
French summary of the project and the case study in France: Comprendre et améliorer la durabilité des systèmes agro-écologiques en Europe
Related newsitems
The French case study: Network of grape production in CUMAs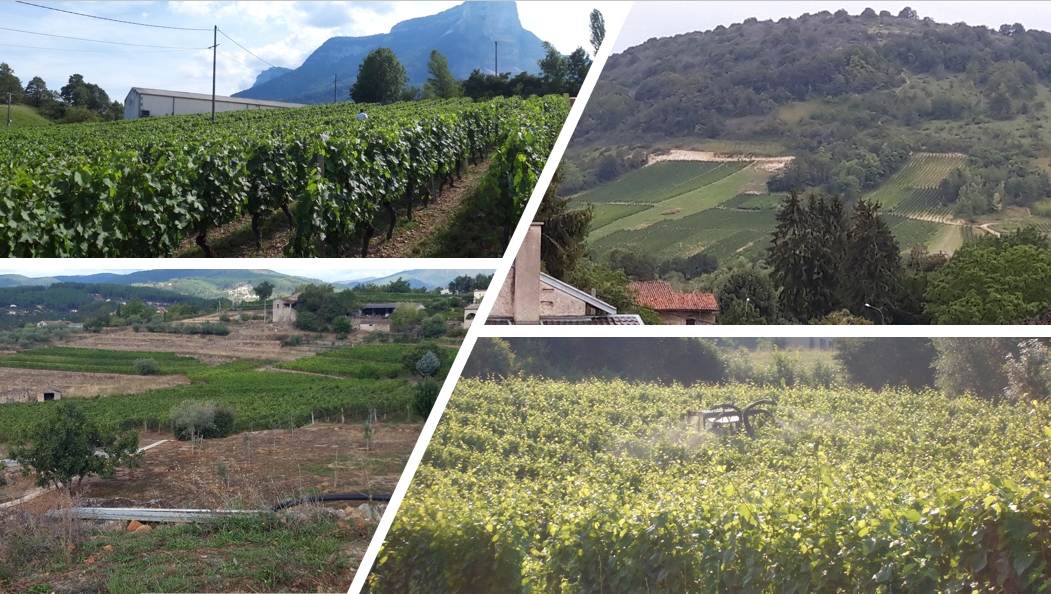 NETWORK OF GRAPE PRODUCTION IN CUMAS