With 29 participants the objective of the seminar were to discuss how the CAP and environmental policies can effectively support agro-ecological transitions, and to share main UNISECO recommendations, and findings from the LIFT project with EC policy officers.
Project coordinator Laure Latruffe (INRAE) and Carlo Rega (JRC) introduced findings from the LIFT project.
Gerald Schwarz (Thünen Insitute) and Andreas Mayer (BOKU) presented UNISECO final results and policy recommendations.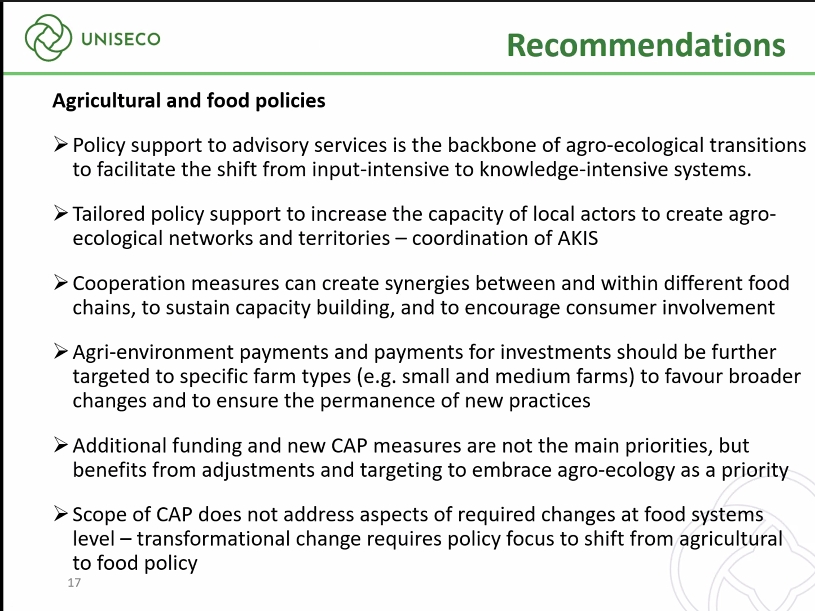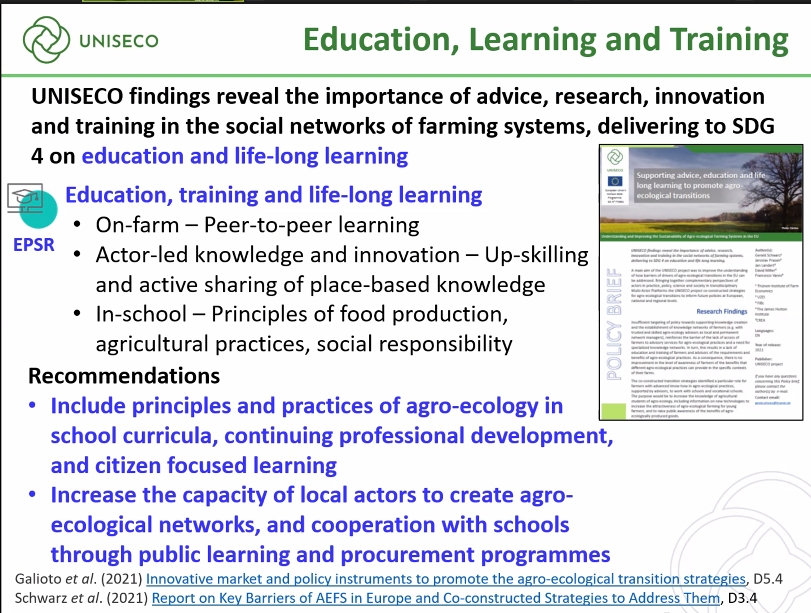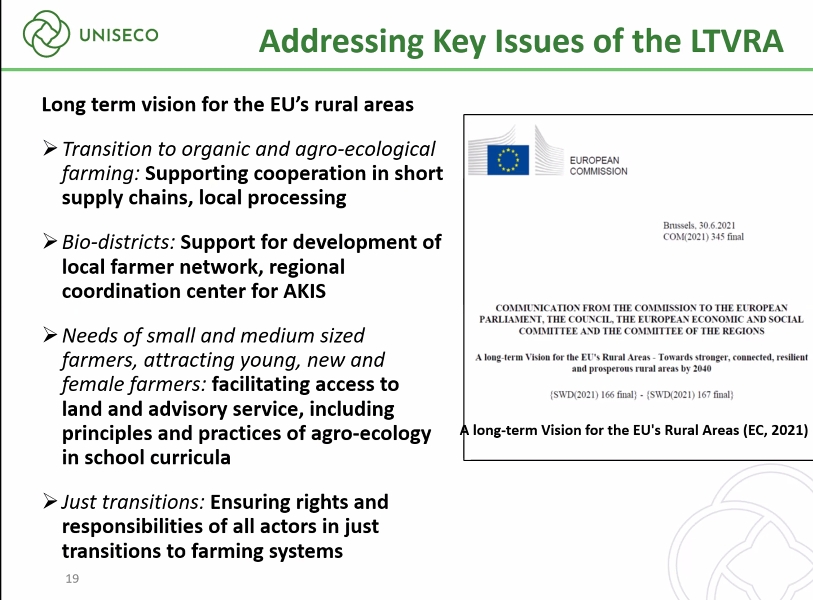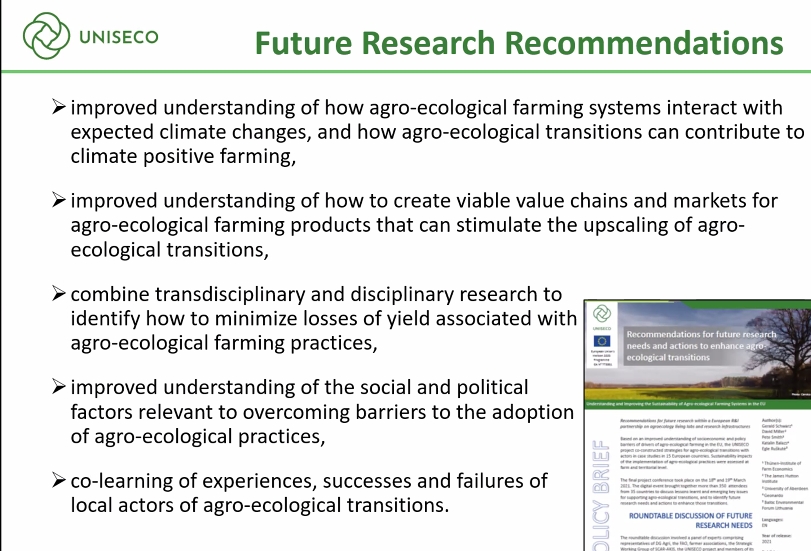 On behalf of the EC Olaf Heidelbach (Unit Policy Perspectives), Andrea Furlan (Unit Analysis and Outlook) and Emmanuel Petel (Unit Greening, cross compliance and POSEI) gave insights to recent developments and plans related to the Farm to Fork Strategy, CAP reform with specific aspects of agro-ecological transitons.
We would like to thank Susana Gaona Saez for her immense support and for organizing this meeting, to INRAE for hosting the meeting, and for all policy officers and colleagues for providing the opportunity to share findings from the projects, and for us to get the very interesting insight to current thinking from policy interests.